Synder team is so excited to introduce an invoicing feature! Now your clients will be able to pay QuickBooks invoices with a credit card with the help of the Synder app, and this payment will close the corresponding invoice.
Overview:
How does this work
What your clients will see
How does this work
Note: if you would like to create and send invoices right from Synder, it is also possible, check out how to create invoices with Synder. All payments are currently powered by Stripe (make sure you have connected it).
1. Create an invoice in your QuickBooks and click on save.
2. Go to the Synder app and click on invoicing tab (1), you will see all your invoices, choose the invoices you want to send from the particular company if you have several connected (2).
You may use preview to see what is going to be sent. Click send option (3) to send the invoice.

3. When you see notification your invoice was sent successfully, your customer will receive the email with the invoice pdf attachment and the link to pay the invoice with credit card.
Congratulations, you did it! The best part is that once the payment is made it will automatically appear in your QuickBooks within several minutes and the invoice will be closed.
What your clients will see
Once the invoice was sent through Synder, your customer will receive an email with his invoice and the link.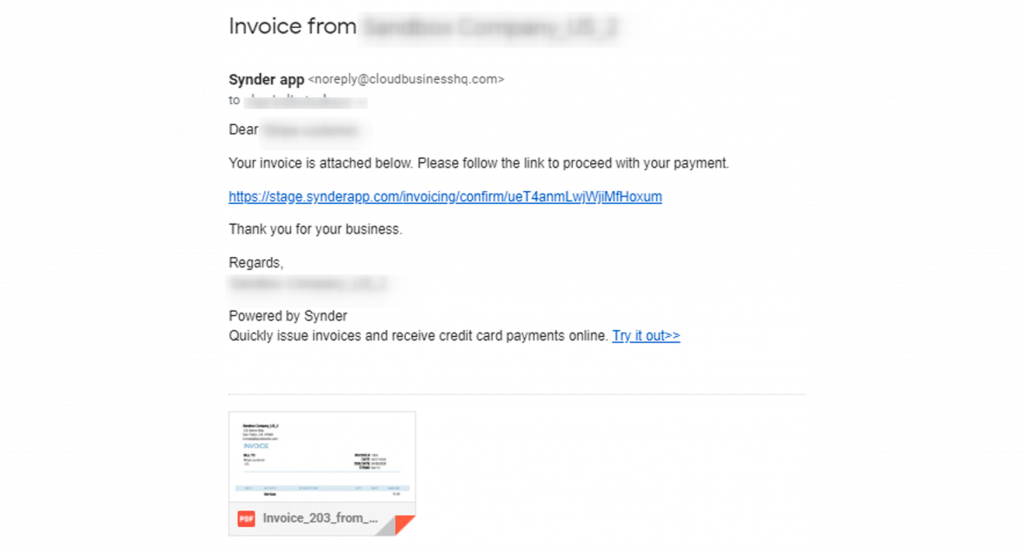 After clicking the link in the email you will be transferred to a Synder page and there you will see button pay with the amount of your invoice.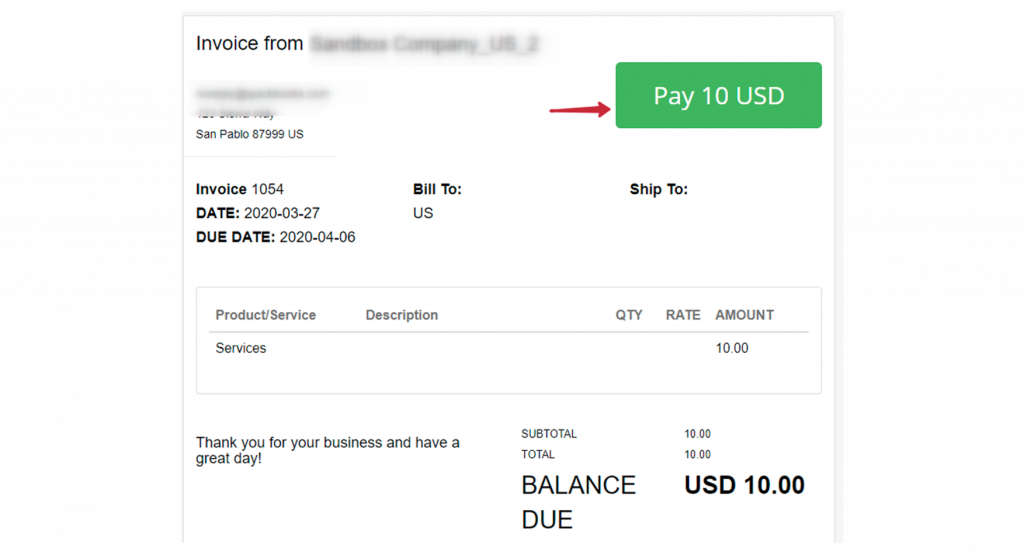 Please, click on Pay, this will bring you to the page where you can finally make the purchase.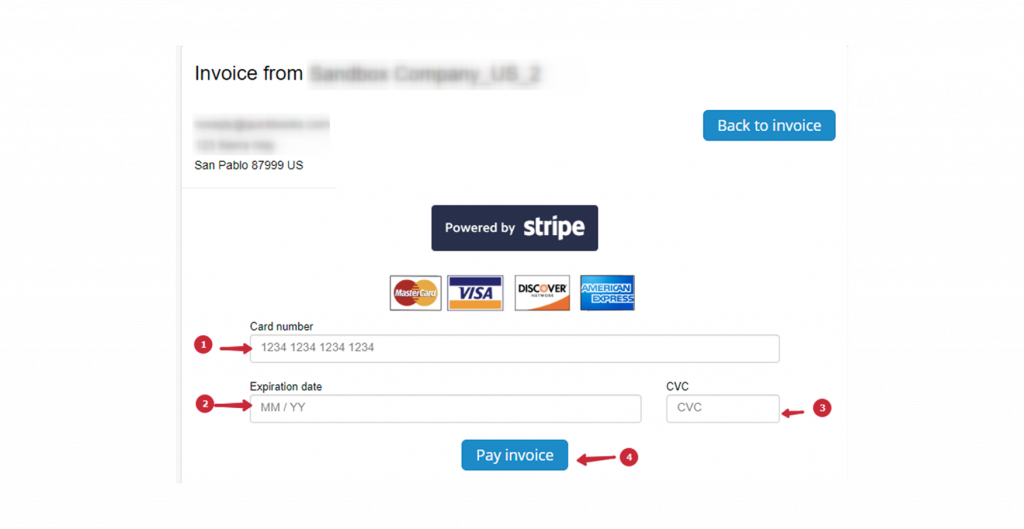 Enter corresponding payment details in fields 1, 2, 3, and click on the Pay invoice button. Congratulations, now the job is easily done!
Remember: if you have any questions you can address them to us. We'll be glad to help you!
Just leave us a message filling out our contact form or use the phone/email mentioned in the footer of every page.


Was this article helpful?